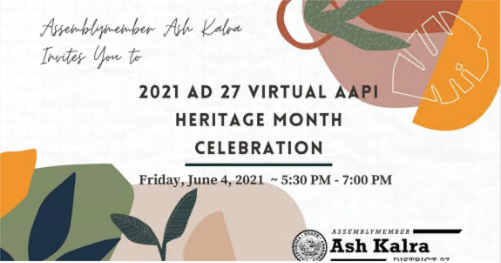 Join me Friday, June 4th for our annual AD 27 AAPI Heritage Month Celebration! I'm excited to have the privilege of honoring some great community leaders. Take a look:
Legacy Award: Rich Saito
Leader in Education: Le Tran
Leaders in Community Service: Free Meals on Wheels & Nguyen Pham
Leader in Public Service: Michelle Amores
This event will be held on Zoom, and livestreamed on Facebook. Please RSVP with Stacie Shih for the Zoom information by emailing stacie.shih@asm.ca.gov.
Thank you and we hope to see you there!