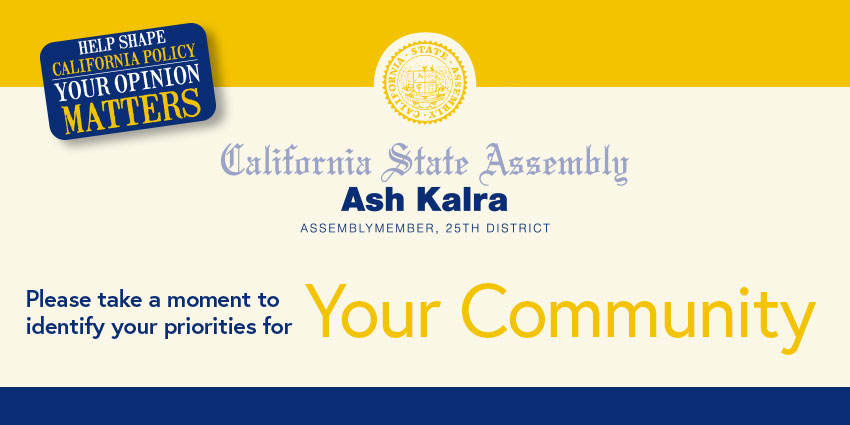 It is an honor to serve and represent you. These last few years have been a challenge due to the COVID pandemic, and the way in which the community came together was inspiring.
However, the Legislature's work is far from done, and your input is important to guide the work to come. Please take a few minutes to complete a Community Survey below.
Your perspective is invaluable and any feedback given is appreciated. Together, the Legislature can work alongside you to continue building a better future for California.