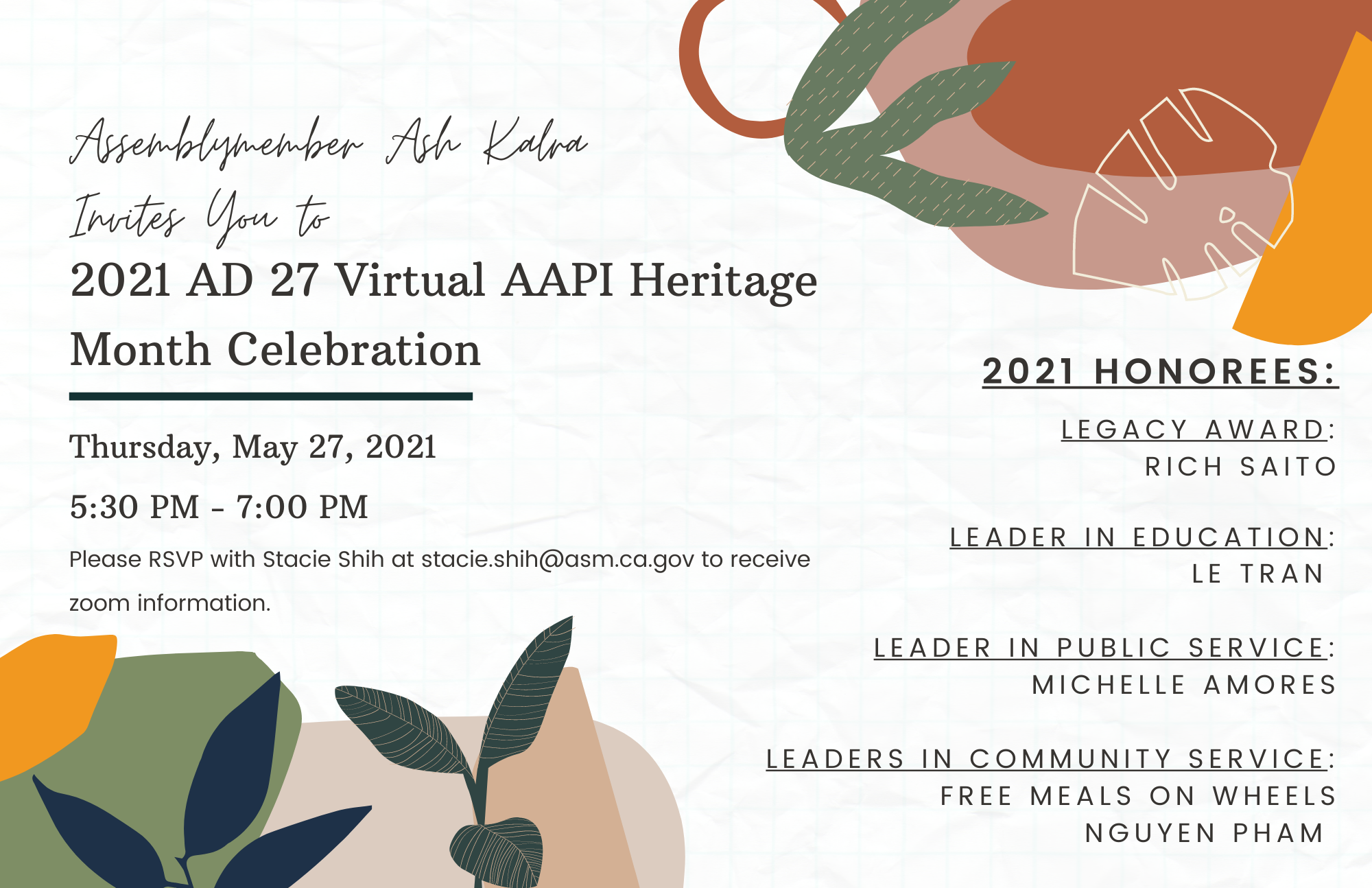 May is AAPI Heritage Month, and to honor our AAPI community, Assemblymember Ash Kalra will be hosting the 2021 AD 27 Virtual AAPI Heritage Month Celebration on:
Thursday, May 27, 2021
5:30 pm - 7:00 pm
Zoom
Please email Stacie.Shih@asm.ca.gov to RSVP for link
We will be recognizing five remarkable leaders in our community. This year, our honorees are:
Legacy Award: Rich Saito
Leader in Education: Le Tran
Leaders in Community Service: Free Meals on Wheels & Nguyen Pham
Leader in Public Service: Michelle Amores
This event will be held on Zoom and live streamed on Facebook. To join our event, please RSVP below.